Total Body Tabata™ Co-Founders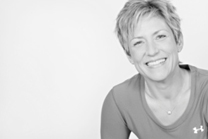 Meet Autumn Skeel, co-founder of Total Body Tabata™ at The Seattle GYM. Autumn started out her career in fitness at the age of 18 years old when she was asked to sub for an instructor that did not show for her favorite aerobic class. She second guessed herself as having the guts to stand up in front of a crowd to inspire those of all ages but when the music started and people began to hoot and holler, dance and smile she was addicted. Autumn has never stopped teaching. It is her way to give back and to receive. "The positive energy shared between people in class is a gift to experience and the ability to cultivate this in a group setting is amazing to me. There is no where else I want to be when I am teaching. I love it!"
Autumn has found great friends and adventure at The Seattle GYM. She has partnered with Vicki Moen, co-founder of Total Body Tabata™, and together they have developed a fitness program that has become a turning point in their lives. This hard driven interval training program has taken the fitness industry by storm. With the 20 years plus fitness experience Autumn and Vicki EACH have, the exerciser is their focus. "We will push you hard and you will be breathless, but you will leave with a smile on your face, and know that, no time was wasted."
Autumn's passion for health and fitness took her to Seattle University where she earned a BSN in nursing and has been a RN since 1996. She holds an ACE certification in group fitness among other health industry certificates.
Autumn has resided in Seattle all her life, She is married and has two amazing girls, ages 3 and 5. When she is not in the gym she is taking long walks to the library, playing tag/monster at the park, or of course princess games where she is always assigned to being the prince.
---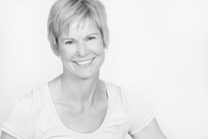 Meet Vicki Moen, co-founder of Total Body Tabata™ and The Seattle GYM Group Fitness Coordinator. Upon graduating from the University of Washington with degrees in Dance and Kinesiology Vicki spent two years dancing in New York and begun to teach aerobics at a small fitness center for women in the west village. After returning to Seattle, Vicki started managing a little café on Queen Anne called Apres Vous. It just happened to be owned by Kari Anderson and in the same building as ProRobics Conditioning Club, now The Seattle GYM! Soon a class time opened up and Vicki started teaching a
low-impact class for Seniors that is now become a HiLo dance aerobics class for all ages. Vicki is hooked on the group-fitness vibe that carries everyone through a workout and leaves you wanting more.
Teaming with Autumn Skeel in the development of TBT™ has been a fitness instructors dream come true. The members are hooked on this workout that challenges each participant regardless of their fitness level. Everyone works at their peak effort and gets fitter faster. Vicki and Autumn are excited to share the TBT™ fitness program with the world.
Certifications: ACE Group Fitness Instructor, ACE Personal Trainer, Lesmills BODYSTEP™ & BODYPUMP™ Instructor, efisportsmedicine GRAVITY Trainer, Zumba®, TRX Suspension Trainer. Owner of Tailor Made Training.
Vicki lives in Seattle with her husband and has two lovely daughters a bit older than Autumn's. Her oldest is a second year medical resident at the UW and her youngest is a UW computer science graduate and working at Microsoft; We don't play princess games anymore, but we used too!
---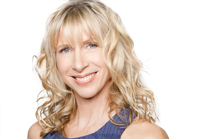 Kari Anderson, co-owner of The SeattleGYM (formerly ProRobics Conditioning Clubs), is recognized as one of the world's leading fitness experts. She has been invited to present at fitness conventions around the world since 1986. Kari has been awarded IDEA Fitness Instructor of the Year, IDEA Business Person of the Year, and ACE Fitness Director of the Year. She is one of the top fitness personalities in the world, with numerous video/dvd awards, including "Video of the Year" awarded by Self Magazine. Kari is ACE certified and has a BA in Speech/Communication from UW and a BS in Exercise Science from SPU. Formerly a National Gold Medalist in synchronized swimming and a scholarship student at Joffrey Ballet in NY, Kari continues to teach seven days a week and now plays USTA tennis and is an avid fan of the sport.